Last night we had a friend over for dinner and I made meatloaf (see new edit!). I optimistically bought a herb focaccia, but there was a lot of food and we barely made a dent in it. By today I could tell it was already getting stale, so when I was eating some chocolate bread pudding at brunch and Elliott asked if I could make this at home, inspiration struck!
This recipe is modified from this one from Smitten Kitchen. I actually think her corn and scallion one sounds delicious, but I was mostly trying to use up vegetables I had on hand. Suffice it to say, the vegetables are very flexible, so feel free to put in whatever you like. I probably added about 1.5 cups of cooked veggies to my mix to give you an idea if you want to make substitutions.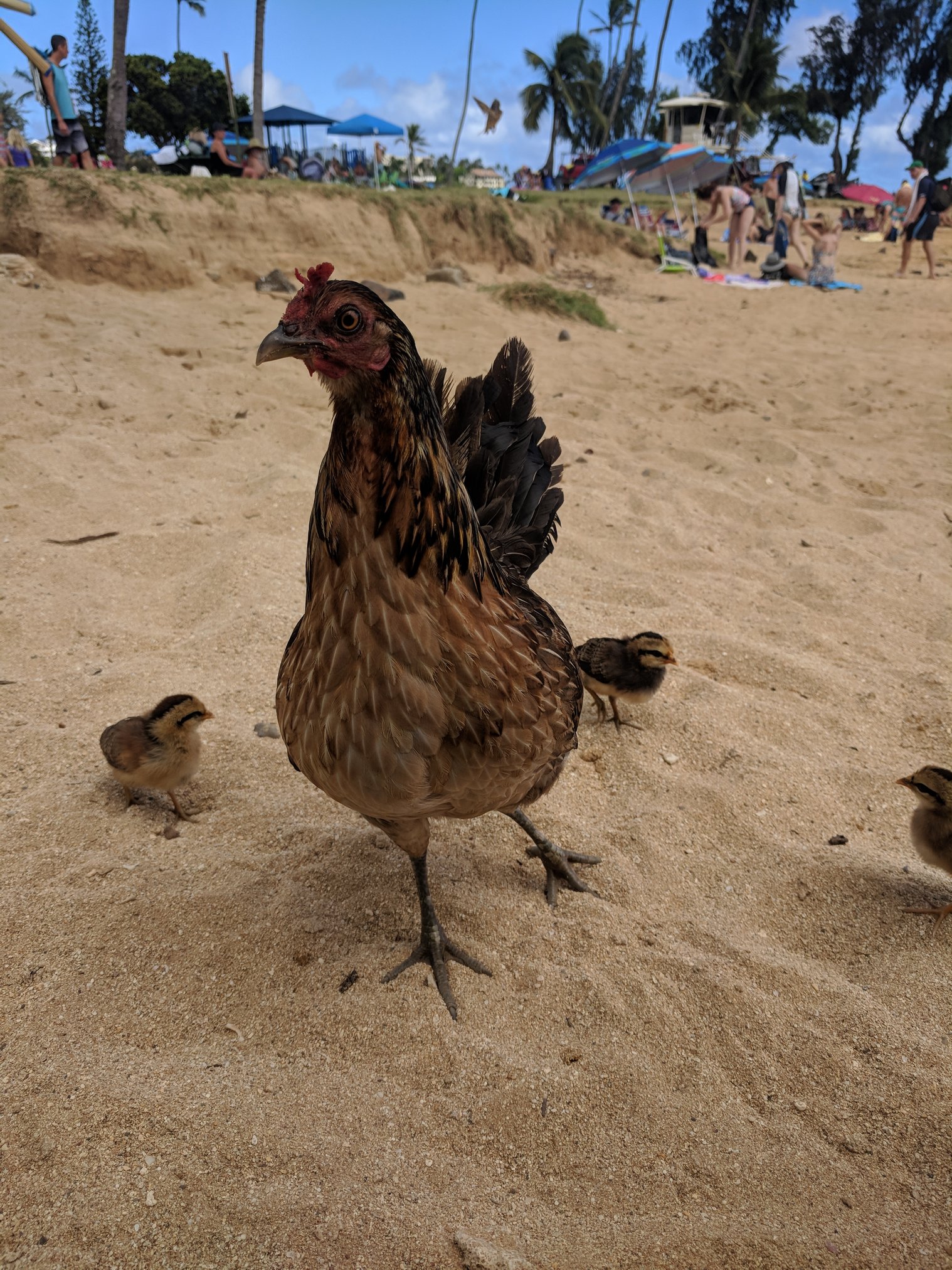 The other major change I made is the original recipe says to chill the mix for at least eight hours. I started cooking this after an 11.5 mile training run and when I got to that part, hunger got the best of me, so there was no chilling. I think it turned out great without that step, but feel free to let it sit if you want. I squished the mix together a bit with my hands to simulate the additional soaking in I think you get from resting before baking, but who knows if that mattered. The conclusion is that both Elliott and I had two servings, so I think this is a winner.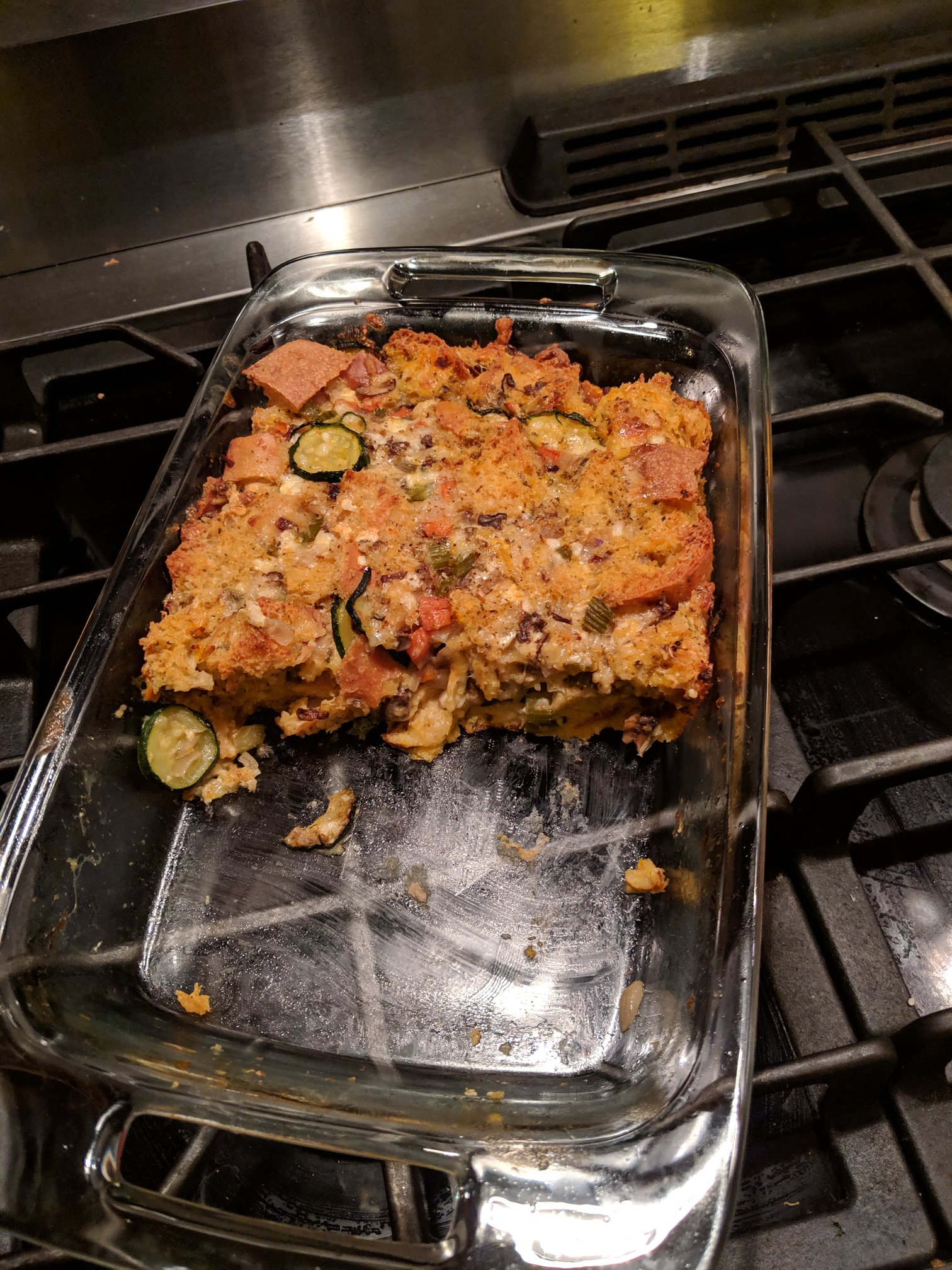 Recipe
Ingredients
1 tbs oil
1 small onion
1 carrot
2 stalks celery
4 oz mushrooms
2 small (or 1 regular) zucchini
1 cup shredded cheese like cheddar
1/2 cup grated hard cheese - Parmesan, Asiago, or even Cojita woks here
4 cups cubed bread (something like a baguette or focaccia works well here - I'd recommend something without a really hard crust)
5 eggs
1 tbs mayonnaise
1/4 tsp black pepper
1/2 tsp paprika
1/2 tsp oregano
pinch garlic salt
1.5 cups milk
Process
Prep time: 30 minutes
Bake time: 45 minutes
1) Preheat oven to 350 deg F. Grease an 7x11 in pan (or about 2 quarts) with butter.
2) Heat half the oil in a medium saucepan. Dice onion, add to the pan, and cook until softened ~3 min.
3) Cut up celery, carrot, and mushrooms into small pieces and cook for an additional 5 minutes. Scrape veggie mix into a large mixing bowl.
4) Heat other half of oil in the now empty pan and add thinly sliced zucchini. Cook until zucchini are slightly browned, about 5 min. Add to the bowl with the other veggies.
5) Cut up bread into ~1/2 inch cubes and add to the bowl.
6) Grate cheese and add to the bowl. Mix well and pour into greased pan.
7) Beat mayonnaise and eggs in a medium bowl until smooth. Add in pepper, paprika, oregano, and garlic salt and mix until homogeneous. Add milk, stir and pour evenly over bread mixture.
8) Give the bread mixture a little pat with your hands to make sure it's all moistened and then put in the oven uncovered and bake for 45 minutes.
9) Let stand for ~5 minutes before serving and enjoy!