[Edit 10/21/18 - after reading about meatloaf in The Food Lab, I decided to add some mushrooms - it was a big improvement and I've updated the recipe below] [Edit 11/17/18 - after reading a recipe on Smitten Kitchen, I've also updated the glaze to use Deb's recipe.]
Over the weekend, I visited Elliott's family in DC. For Shabbat dinner, I decided to make vegetarian meatloaf because (1) if it's vegetarian, then you can go nuts with dairy* and all meatloaf accouterments are better with butter and (2) Elliott and his dad are real meatloaf fans and of (3) I'm vegetarian and refuse to cook anything with meat :).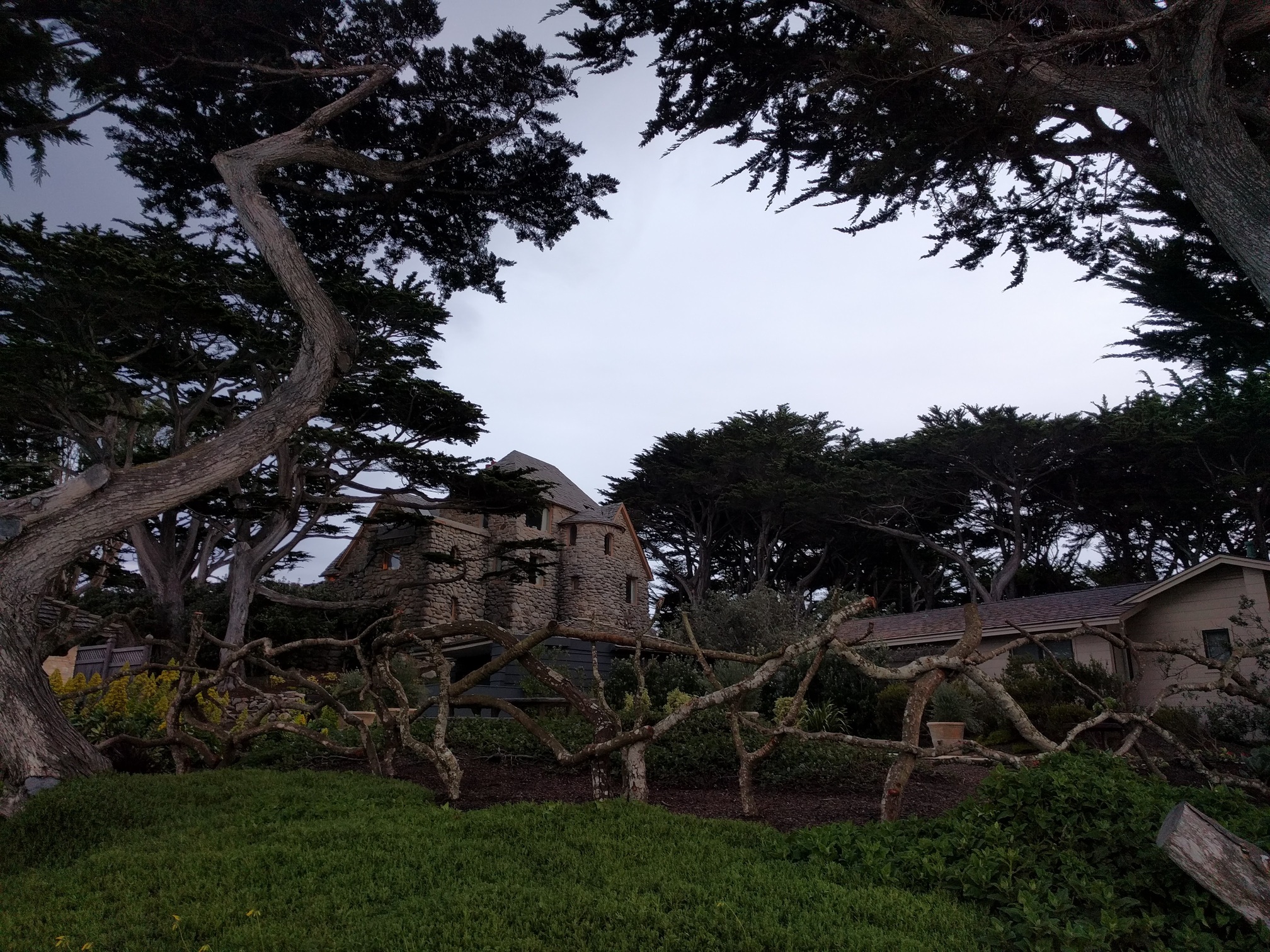 I made vegetarian meatloaf a while back using mushrooms based on this recipe. However, between the cheese, sundried tomatoes, and salt, it was way too salty. I think I'd make it again, but omit the added salt. Anyways, I wanted to try something faster that resembled real meatloaf a bit more.
I read through a couple of recipes online and combined them to create the one below. It was a real hit! Unfortunately, I forgot to take any pictures, so all the pictures in this blog entry are just beautiful pictures I took when I visited Carmel two weeks ago (so totally unrelated to both DC and meatloaf, but I'm really bad at remembering to take pictures of things).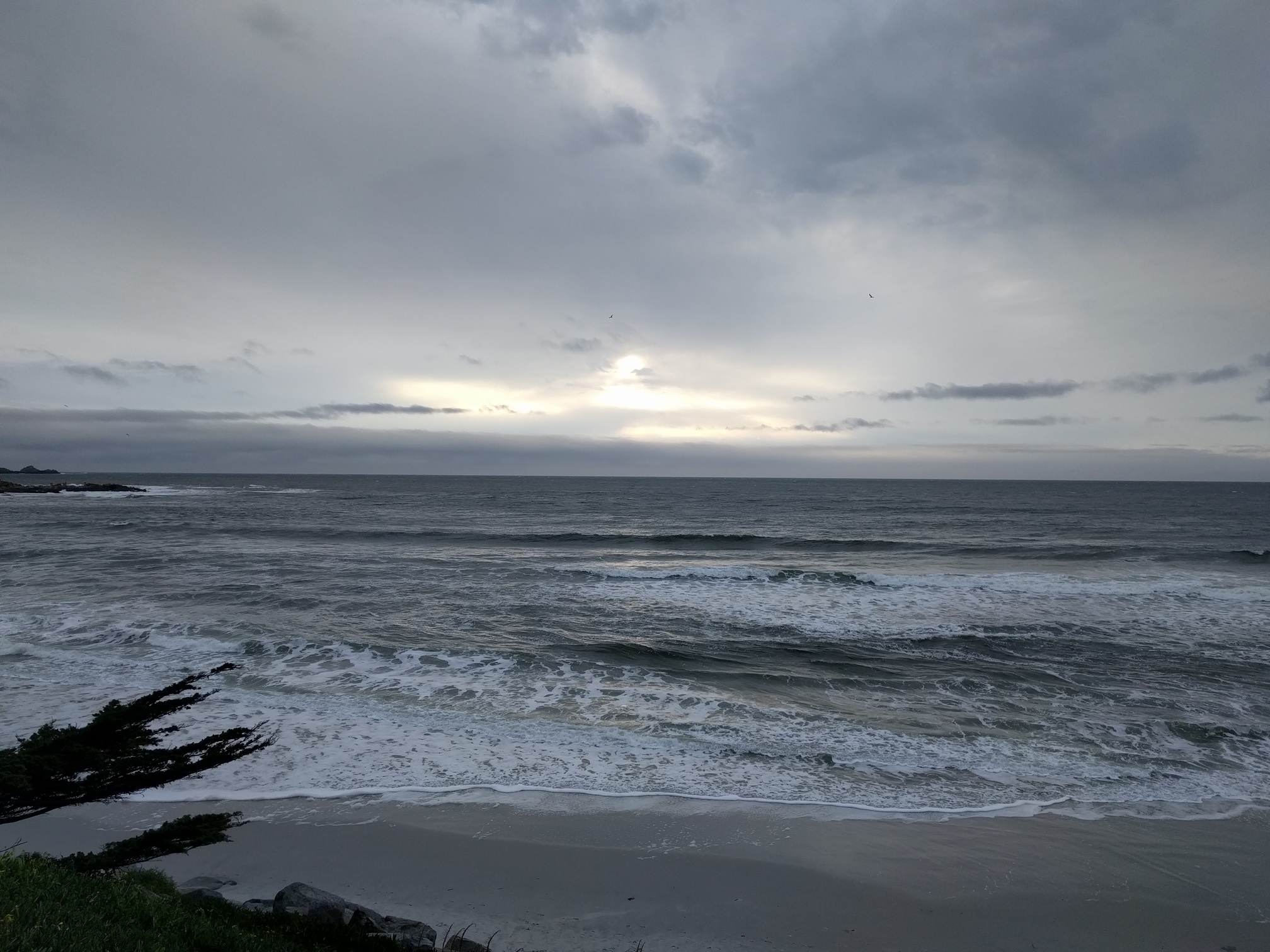 Enjoy!
P.S. No one actually reads this blog, but if people did and commented on it, I could imagine people who read this for the circuits wondering when the next circuits post is coming. Don't worry! I have something in the works - those entries just take a bit longer because I have to do more research.
* for people keeping Kosher
Recipe
Meatloaf Ingredients
1 tbs oil
1 medium onion
4 stalks celery
8 oz mushrooms
2 carrots
2 12oz bags of thawed veggie "ground beef" crumbles - I used MorningStar
2/3 can tomato paste
1 cup of breadcrumbs (I think the panko style is best)
4 eggs
1 tsp worchestershire sauce (I think they make vegetarian versions of this if the small amount of anchovies bothers you)
1/2 tsp garlic powder
1 tsp Italian seasonings
1 tsp parsley
pepper to taste
Glaze Ingredients
1 tbs oil
1/3 can tomato paste
1 tbs cider vinegar
1 tsp Worcestershire sauce
1 tsp dijon mustard
1 tsp honey
salt to taste
Process
Prep time: 30 minutes
Bake time: 1 hour
1) Preheat oven to 350 deg F. Grease an 8x8 in pan (or two 8x4 in loaf pans if you want your meatloaf in more of a bread loaf form factor).
2) Dice the onion and cook it in oil over medium heat for about 3 minutes. Chop the celery, carrot, and mushrooms into small pieces, add to the pan and cook until softened, about 5 minutes.
3) In a large mixing bowl, combine thawed (you might need to defrost in the microwave first) veggie crumbles, 2/3 can of tomato paste, breadcrumbs, eggs, 1 tsp of the worchestershire sauce, garlic powder, Italian seasonings, parsley, and pepper. Mix until the eggs and tomato paste is well incorporated.
4) Add the onion mixture to the bowl and mix until all ingredients are evenly distributed.
5) Spread the meatloaf mixture evenly in the pan(s) and bake in the oven for 40 minutes.
6) While the meatloaf is baking, combine the glaze ingredients in a small bowl. Stir until homogeneous.
7) After 40 minutes, pull the meatloaf out and carefully spread the sauce evenly over the top of the meatloaf. Return to the oven for 15 minutes.
8) Let the meatloaf cool for a few minutes before serving. We ate ours with mashed potatoes and broccoli.