Surprise! This may look like a shortbread castle (and it is!), but this post is actually about a delicious dinner I made a few months ago.
I've always loved veggie meatballs, but sometimes the typical spaghetti and meatballs gets a little old. Recently, I tried making spaetzle and meatballs, which was delicious. I also did mashed cauliflower, which is like a healthier version of mashed potatoes. It's definitely a bit different than mashed potatoes, but I think it falls into the category of tasty in it's own right. This is definitely a slightly more time consuming dinner to make, but well worth it for a weekend or when you have guests over.
The spaetzle recipe is adapted from My Name is Yeh! I thought the ingredient combination was good, but I couldn't get the hang of her technique so I developed my own.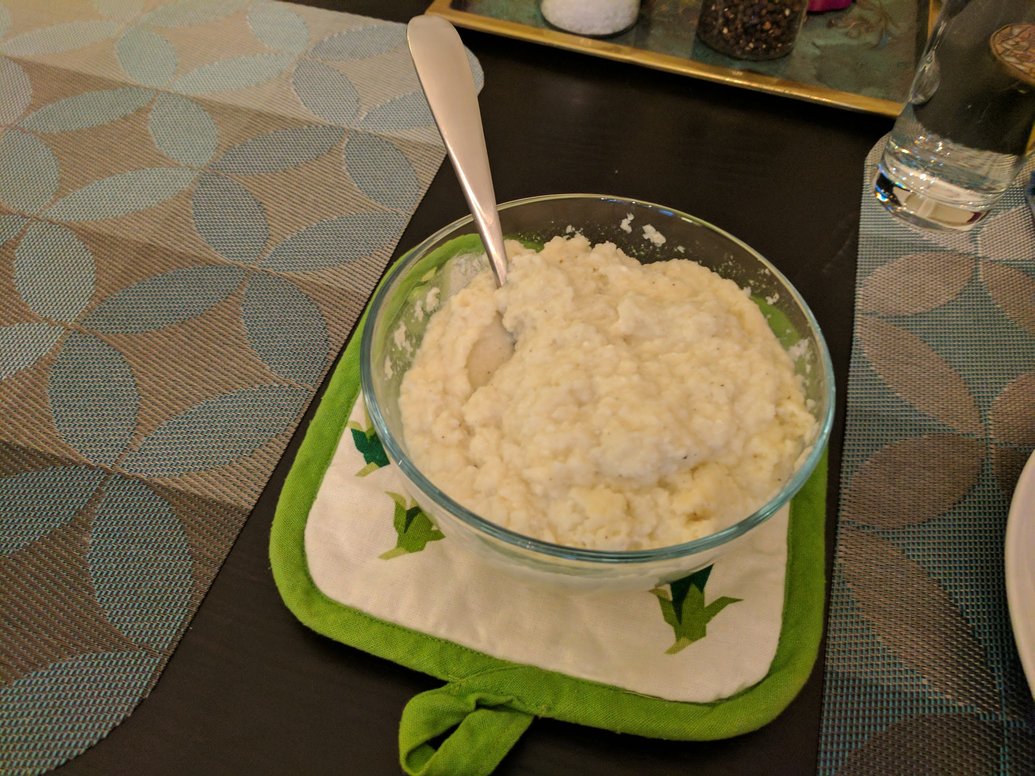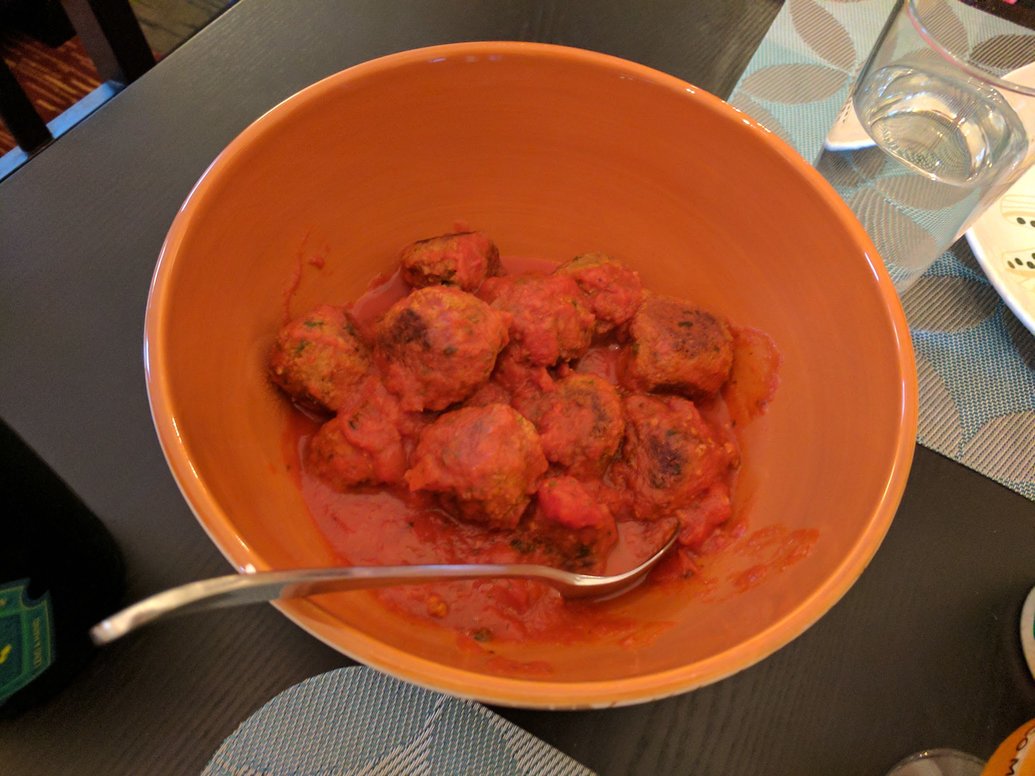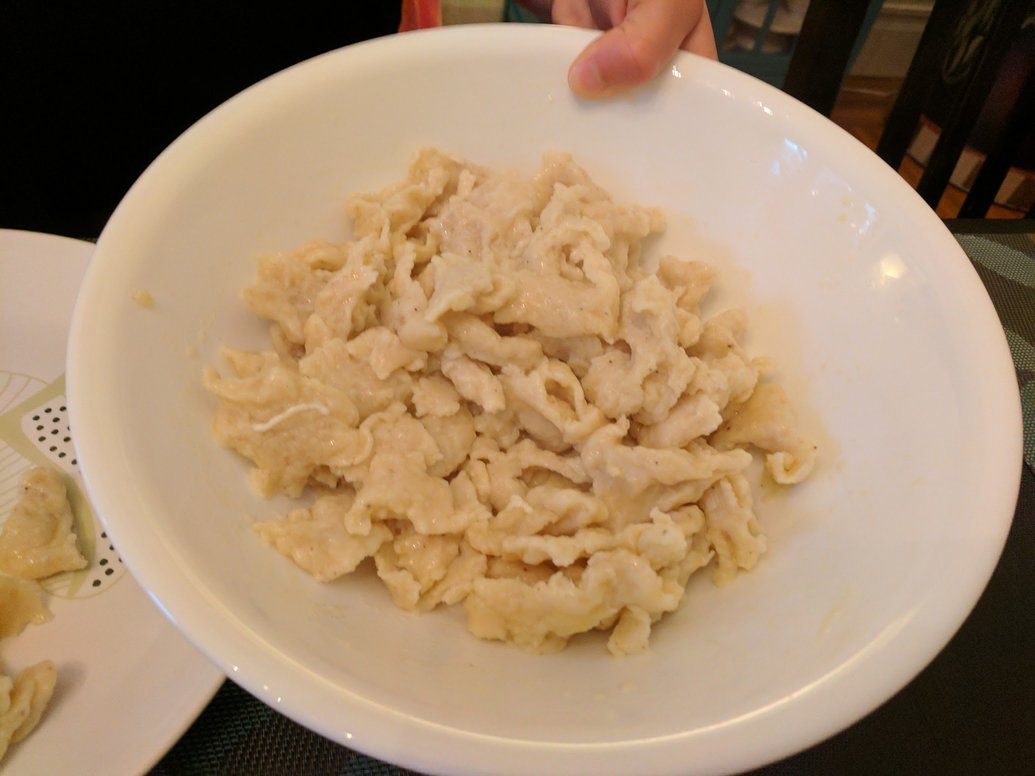 Recipes
Veggie Meatballs
Ingredients
12oz package smart ground
1/4 cup breadcrumbs (panko or regular)
Juice from 1/2 lemon
1/4 cup grated Parmesan cheese
1/4 cup fresh parsley or 2 tbs dried parsley
2 eggs
Salt and pepper
Flavorless oil for cooking
2 cups (or more) tomato sauce
Process
Add smart ground, breadcrumbs, lemon juice, Parmesan cheese, parsley, eggs, salt and pepper in a bowl.

Use your hands to fully mix the ingredients until homogeneous.

Heat a tablespoon of oil over medium heat in a large saucepan.

Form 1 inch diameter meatballs and cook, flipping every few minutes, until brown on all sides. (I actually often end up with something that looks more like a meat cube.)

Add tomato sauce to pan full of meatballs and heat until simmering.
Spaetzle
Ingredients
(from My Name is Yeh!)
1.5 cups flour
Pinch of nutmeg
Salt and pepper
2 eggs
1/2 cup milk
Melted butter
Process
In a large bowl, stir together the flour, nutmeg, salt and pepper.

In a small bowl, beat milk and eggs.

Add milk mixture to flour mixture and stir to combine. Refrigerate for 30 minutes.

While the mixture is refrigerating, bring a large pot of salted water to a boil.

There are a number of techniques for how to separate spaetzle pieces into the boiling water. If you're okay with larger pieces (and I sure am!), I find the easiest method is to get a large spoon and put a scoop of batter on it. Then use a butter knife to break off a thin sliver of batter (about 2 inch long by .5 inch thick) into the boiling water. It can help to get the knife damp to prevent sticking.

Boil the spaetzle in batches and remove from the water with a slotted spoon when they float to the top (about 3-4 minutes of boiling).

Toss the spaetzle with melted butter and serve.
Mashed Cauliflower
Ingredients
1 head cauliflower
1/2 cup crumbled cojita cheese
2 tbs butter
2 tbs milk
Salt and pepper
Process
Steam cauliflower in a double boiler or in the microwave until tender and drain well.

Using a potato masher, mash the cauliflower until it's in small pieces.

Add cojita cheese, butter, milk, salt and pepper and mash/mix until the cauliflower is smooth and tasty.