Dragon-Eats Style Noodle Bowl
This recipe has a sort of long ingredient list and requires some chopping, but otherwise is pretty simple and very delicious. It's based on a noddle bowl from a Vietnamese restaurant near us called Dragon Eats. This serves four, so if you want to break it into two dinners for two people (what we do), I suggest cooking the tofu and noodles ahead of time and doing the veggie prep right before serving so it's as fresh as possible.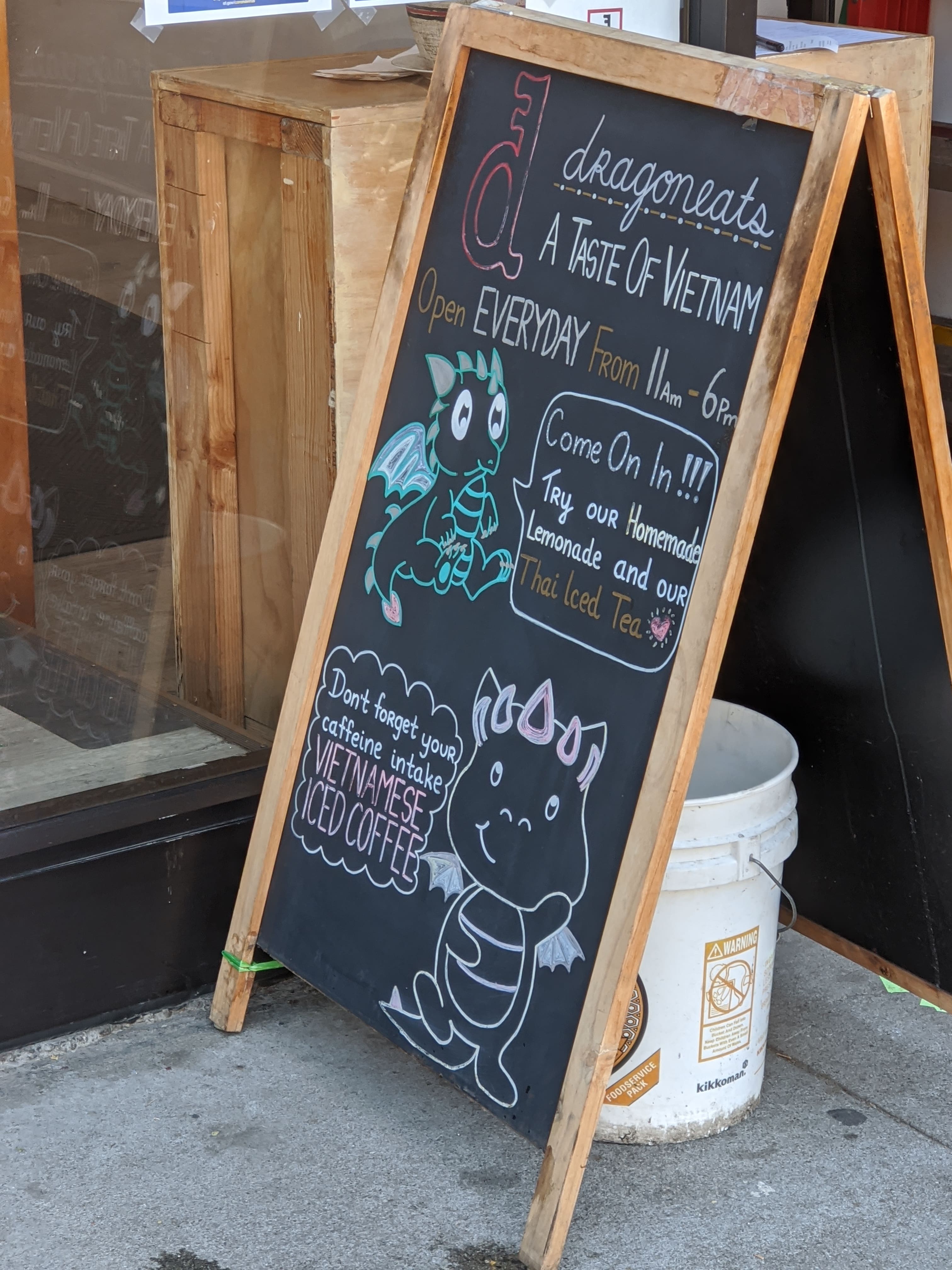 Ingredients
1 block extra firm tofu
1 tbs oil
1 tbs soy sauce
1/2 tsp garlic powder
salt and pepper
6 oz rice noodles
~ 1 cup mint leaves
~ 1/2 cup cilantro leaves
~ 1 cup basil leaves
~ 1.5 cups chopped lettuce
1 bell pepper
1 large cucumber
2 limes
2 tbs brown sugar
1-2 tbs fish sauce
1 tbs soy sauce
pepper
Salted peanuts for garnish
Process
1) Preheat oven to 400 degrees. Cut tofu into squares and press between towels to dry while oven is preheating.
2) When oven is heated, rub tofu with oil, soy sauce, garlic powder, and salt/pepper and place on a baking sheet (optionally use tin foil for easier cleanup). Bake for 20 min or until tofu is crispy.
3) Bring a pot of water to a boil and cook rice noodles according to the instructions. Drain and place in cold water to stop cooking.
4) Cut herbs and lettuce into bite size pieces and divide between plates.
5) Make dressing by mixing lime juice, brown sugar, fish sauce, soy sauce, and pepper. Taste and adjust any ingredients.
6) Cut up pepper and cucumber into small pieces and place in a mixing bowl. Add noddles and dressing and toss to combine.
7) Plate veggie/noodle mixture on top of greens, add tofu and garnish with peanuts.